ADVENTURE TOUR PACKAGES
Treks in Ladakh
Treks in Uttranchal
Treks in Himachal Pradesh
Home » Adventure Tour Packages » Pin Parvati Trek
Pin Parvati Trek
A demanding but rewarding trek, going through thick pine forest and fields of wild flowers - a profusion of iris, buttercups, poppies, phulumises and eidelweiss. As you gain altitude, the scenery gets more dramatic and you have spectaacular views of the mountains. The changing colours of the mountains is unique and the evening sunlight makes the surroundings even more beautiful. The trek ends at the small picturesque village of Mud, surrounded by lovely barley fields.
Tour Information
Season:
mid August to mid September
Total Duration:
18 Nights / 19 Days
Trekking days:
10 Days
Trek Grade:
moderate to strenious
Highest Point:
5,000m approx.
The Journey Begins Now!!!
Day 01: Arrive Delhi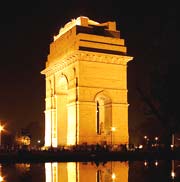 You arrive in Delhi by International flight. After a traditional 'Swagat' (Welcome) our representative would assist you at the airport and to our hotel for check-in. After some rest, breakfast at coffee shop in the Hotel. After breakfast we will go on a guided tour of Delhi, beginning with a morning sightseeing trip to the Red Fort built in the year 1648 and Gandhi Memorial at Raj Ghat. Afternoon tour includes drive around India Gate, President's House and visits to Humayun's Tomb, Lotus Temple and Qutub Minar. Overnight stay at Hotel.
Day 02: Delhi - Nalagarh (300kms / 6 hrs approx.)
Breakfast at the Coffee Shop, Later drive to Nalagarh, stopping en route at a tourism restaurant for lunch (to be paid for by themselves) and arrive Chandigarh and visit Rock Garden, Pinjore Garden and Sukhna Lake (If time allows) Later Drive to Nalagarh Fort, Dinner and Overnight stay at the hotel.
Nalagarh is the capital of the Kingdom of Hindur, founded by Raja Ajai Chand in 1100 A.D. It was ruled by the Chandela Rajputs who originate from Chanderi in the Bundelkhand region of Central India. The famous Khajuraho temples were built by the Chandela kings of yore. The fort was built during the reign of Raja Bikram Chand in 1421. Nalagarh is the gateway to Himachal Pradesh in North India, 300 kms north of Delhi and is located on a hillock at the foot of the hills.
Day 03: Nalagarh / Manali (245 kms / 6 hrs)
Morning Breakfast at the Hotel, And depart hotel at 0800 hrs for Manali, Arrive Manali by 1400hrs, After lunch explore the adjoining forests with blooming mountain flowers, Breathe in the fresh mountain air of Manali, the most famous hill resort in Himachal Pradesh. the pine covered slopes, the panoramic mountain vistas, the gushing waters of the Beas river are sure to enthrall you as you embark on a a tour of Naggar Castle, Roerich's Art gallery, Hadimba Devi Temple, Tibetan Monastery. Evening is at leisure. Dinner Overnight at the Hotel Mayflower.
Day 04: Manali - Manikaran - Pulga (100 kms)
Post breakfast Travel by jeep from Manali to Manikaran (85 kms). Manikaran is a holy place for both Sikhs and Hindus alike and also has the World's hottest Sulphur Spring. Start the trek from Manikaran to Pulga (15 kms) through the forest road and we will have our lunch on the way to Pulga. Dinner Overnight in tents at Pulga (2290 m).
Day 05: Pulga - Khirganga (10 kms)
Post breakfast with the packed lunch we start our Gradual ascent through villages, fields and forest. Khirganga (2960 m) is a holy place with Hot water springs. Dinner and Overnight in tents.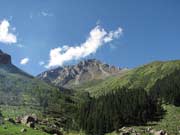 Day 06: Khirganga - Tunda Bhuj (18 kms)
Post breakfast we start our trek with packed lunch through forest level walking to reach Tunda Bhuj (3285 m). The trail crosses several delightful pastures supporting a variety of wildflowers in the summer. Dinner and Overnight in tents.
Day 07: Tunda Bhuj - Thakar Kuan (16 kms)
Post breakfast start trek through birch forest crossing rocks and dense vegetation. This section of valley is difficult at places as the trail frequently skirts rock faces that are difficult for laden porters. Lunch during the trek, Reach Thakur Kuan (3560 m) above the cliff section. Dinner and Overnight in tents.
Day 08: Thakar Kuan - Pandu Bridge (12 kms)
Post breakfast start trek Beyond Thakar Kuan with the packed lunch The trail passes several Gaddi encampments before crossing a side river by a natural rock bridge. Trek for 12 kms to reach Pandu Bridge (3700 m). Dinner and Overnight in tents.
Day 09: Pandu Bridge - Mantalai Lake (15 kms)
Post breakfast start trek 15 kms to reach Mantalai lake (4116 m), the source of Parbati river. Packed lunch we will serve you on the way to Mantalai lake.There is a choice of grassy camp- sites just beyond Mantalai. Dinner and Overnight in tents.
Day 10: Mantalai Lake - Camp I (12 kms)
Post breakfast Walk over the glacier & moraine with packed lunch and cross small lakes & streams to reach Camp I on the base of Pin Parvati Pass. Dinner and Overnight in tents (4573 m).
Day 11: Camp I - Camp II (12 kms)
Post breakfast Cross over the Pin Parvati Pass (5319 m) with packed lunch and enjoy the view of several peaks of Kullu & Spiti region. The descent from the pass is gradual, over a snowfield. Camp near the confluence of Pin river with other small streams. Dinner and Overnight in tents (4450 m).
Day 12: Camp II - Chinpatta Maidan (14 kms)
Post breakfast Trek down the valley along the left bank of Pin river. Lunch on the way to Chinpatta Maidan. Dinner and Overnight in tents at Chinpatta Maidan (3955 m).
Day 13: Chinpatta Maidan - Mud (15 kms)
After breakfast we start our trek with packed lunch from here down to the first village of Pin Valley, Mud (3811 m). Dinner and Overnight stay in tents.
Day 14: Mud - Sagnam (16 kms)
Breakfast at the Camp and start trek for Sangam village with packed lunch. Sagnam is a big village on the confluence of Pin and Parahio rivers. Dinner and Overnight in tents in Sagnam (3650 m).
Day 15: Sagnam - Dhankar - Kaza (45 kms)
Post breakfast trek from Sagnam to Dhankar Monastery - Here we will have our packed lunch. This monastery rests high over the valley and is a stupendous example of local architecture. Drive to Kaza. Dinner and overnight stay in Hotel Sakya in Kaza.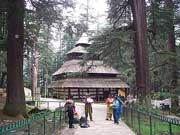 Day 16: Kaza - Manali (225 kms)
Post breakfast visit Key Monastery and drive to Manali with packed lunch via Kunzum Pass and Rohtang Pass, Arrive Manali by early evening, Upong arrival in Manali checkin to your hotel. Dinner and Overnight stay in the hotel.
Day 17: Manali - Delhi (570 Km. / 12-13 hrs)
Breakfast at the hotel and time at leisure, Post Lunch time to explore the city on your own. We will depart for Delhi by 1800 hrs. Dinner on the way to Delhi. Overnight Journey
Day 18: Arrive Delhi
Arrive at Delhi at 06:30 hrs. and upon arrival transfer to your hotel. A leisurely morning is followed by breakfast and time at leisure. In evening we will go for the evening Light and Sound show at Red fort. Drive back to hotel for Farewell Dinner and Overnight stay.
Day 19: Depart Delhi
Our tour concludes: thanks you for your patronage and ensures a punctual transfer to the International airport for your onward travel.
Powered by SOFTTIX