Home » Adventure Destinations
Adventure Destinations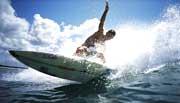 Himalayas

The mighty Himalayas were created as a result of the strong movement of the planet Earth. The massive Himalayan ranges that stretch along the northern border of India have been casting a spell over the onlookers for centuries now. The appeal of these youngest mountain ranges fascinates one and all. These mighty mountain ranges rise from the Gangetic plains. The landscape of these mountains is covered by deciduous forests, snow-clad peaks and diverse wildlife that attracts the holiday makers and adventure freaks here.




Himachal Pradesh

Himachal Pradesh in India is covered with snow during maximum time of the year. Natural beauty exists in its best form in Himachal Pradesh. Mountains covered with conifers, calm valleys with blue waters and Swiss summer cottages contribute in making Himachal Pradesh a picturesque destination.

Himachal Pradesh houses several hill stations that are quite cool during the summers. Shimla, the capital of Himachal Pradesh in one such hill station. This tranquil place is a perfect setting for a romantic holiday. The stunning bungalows and shops in stone dot the landscape of the place. The others are namely Dalhousie, Kasauli, Chail, Manali, Kullu and Kufri. Hold your breath as these hill stations offer several majestic sceneries.




Sikkim

Be a part of the unique culture, a rich history, colourful festivals and on-going traditions while you are in Sikkim, India. You will feel as if you have entered a new world altogether which is situated at a great height. The monasteries and the ancient stupas that dominate the landscape of Sikkim are amongst its major attractions. A tranquil and peaceful aura fills the state. People follow simple monastic life. Celebrations and festivals add a splash of colour to Sikkim.

Sikkim – the land of Lama can be best explored while trekking through its routes. Climb up the mountains to see an entirely new world dominated by the presence of butterflies, rhododendrons, red panda and musk deer. Not only nature lovers but animal lovers will also love to be here in Sikkim. The ideal time to visit Sikkim falls between March till June and then from September till December.




Ladakh

Ladakh, fondly known as 'The Last Shangrila', is simply a paradise surrounded by mighty mountains. You will have to pass through several beautiful passes in order to reach Ladakh. You can also choose to fly over the Himalayas so as to reach Ladakh. Catch a glimpse of the rich culture that exists amidst this Buddhist prominent place.




Uttaranchal

Uttaranchal that was earlier a part of Uttar Pradesh was formed as a separate Indian state in November, 2000. Uttaranchal is the one of the most beautiful state in India. Nature is bestowed beautifully in Uttaranchal. For this very reason the place is fondly known as 'Dev Bhoomi' (the land of gods). Ganga, Yamuna and several other holy rivers in India begin in Uttaranchal. The state of Uttaranchal lies amidst the majestic mountain range - the Himalayas. It is surrounded in the east by Kumaon region and in the west by Garhwal region. 




Goa

A trip to Goa is tantamount to embarking on a journey to wonderland. Attractions galore in Goa. Its temples, churches, beaches, monuments and festivals will leave you mesmerized. The very mention of this land conjures up images of sun-kissed beaches enveloped in sheer beauty. A look at the seemingly unending sea fills heart with a beautiful feeling. Thanks to its beaches which provide opportunities and facilities for exciting water sports. Its cuisine is as exciting as the destination itself. Goa is one of the most celebrated tourist destination of India.




Gulmarg

If you have not seen heaven on earth, here is your chance. Plan a trip to Gulmarg(meadow) and explore the incredible beauty of nature in its green fields, versatile clouds which change color according to seasons, fir covered hillsides and the evergreen snow capped mountains. Gulmarg is a big hit with film makers. Winter brings a new face to Gulmarg by making it the premier skiing resort of India. In Gulmarg there is so much to experience, so much to explore. Are you ready?




Jaisalmer

Jaisalmer is aptly called the Golden City of Rajasthan. Occupying a prized place in the Great Indian Thar Desert, the city boasts of unfathomable sand dunes. It seems as if the city has risen from the womb of golden sand which shimmers like gold when sun rays falls gently on it. The unending stretch of sand dunes becomes the venue for the popular Desert Festival of Jaisalmer in January. A tour to Rajasthan remains incomplete without enjoying the enthralling camel safaris. The land of Jaisalmer is dotted with several stunning havelis and heritage hotels decorated to perfection. A visit to these havelis will give you a glimpse of the royal life style of the bygone era. Come, experience royalty in Jaisalmer.
Powered by SOFTTIX